Caracterización de una serie de casos con Traumatismo Cráneo Encefalico (TCE) atendidos en un hospital rural del Ecuador
Carlos Troya Altamirano

Hospital Hesburgh

Gisella Cajas

Diana Guanotoa
Palabras clave:
traumatismo intracraneal, accidente de tránsito, clasificación de Marshall
Resumen
Introducción: Entre los elementos de la transición epidemiológica de la salud se encuentra el aumento en la prevalencia de enfermedades crónicas degenerativas y de lesiones asociadas al trauma y la violencia, una de ellas es el traumatismo de cráneo.
Objetivo: Identificar las características de los pacientes atendidos por traumatismo intracraneal en un hospital privado de la Ciudad de Santo Domingo en el periodo enero 2021- Diciembre 2022 comparandolo con la epidemiologia de las zonas urbanas en el mundo.
Metodología: se realizó una investigación cuantitativa descriptiva transversal de los casos atendidos con motivo de traumatismo de craneo grave atendidos en una unidad de cuidados intensivos en un Hospital tipo II en la ciudad de Santo Domingo de los Colorados en el Noroccidente del Ecuador. Para este estudio, se utilizó un muestreo no probabilístico por conveniencia extrayendo los datos de las historias clínicas disponibles en el sistema informático del hospital. Se analizaron variables de interés sociodemográfico y variables biomédicas vinculadas.
Resultados: Durante el periodo en cuestión se atendieron un total de 163 casos de Trauma Craneo Encefalico (TCE). Más de dos tercios  (87,2% vs 12,8%) de los casos atendidos fueron varones, la principal causa (mecanismo de lesión) del TCE fue accidente de tránsito (80,4%), el promedio de la escala de coma de Glasgow en los pacientes atendidos fue de 10. El hallazgo más frecuente en la tomografía de cráneo fue Lesión difusa tipo II (escala de Marshall), el promedio de la escala de coma de Glasgow al alta del paciente fue 13. El promedio de estancia hospitalaria de los pacientes atendidos fue de 8 días.
Conclusiones: El Trauma Craneo Encefalico Grave, se presenta predominantemente en víctmas masculinas y está relacionados con accidentes de tránsito (pasajero o conductor de motocicleta). La mortalidad temprana es relativaente frecuente y requiere especial atención en estudios prospectivos, así como el estudio de otras variables relacionadas con la mortalidad temprana.
Descargas
La descarga de datos todavía no está disponible.
Citas
1. Capizzi A, Woo J, Verduzco-Gutierrez M. Traumatic Brain Injury: An Overview of Epidemiology, Pathophysiology, and Medical Management. Medical Clinics of North America. 2020; 104(2): p. 213-238.
2. Velez-Jaramillo DA, Lugo-Agudelo LH, Cano-Restrepo BC, Castro-García PA, García-García HI. Costos de atención y rehabilitación de pacientes con lesiones por accidentes de tránsito en el mundo: revisión sistemática. Revista de la Facultad Nacional de Salud Pública. 2016; 343(2).
3. Ortiz-Prado E, Mascialino G, Paz C, Rodriguez-Lorenzana A, Gómez-Barreno L, Simbaña-Rivera K, Diaz AM, Coral-Almeida M, Espinosa PS. A Nationwide Study of Incidence and Mortality Due to Traumatic Brain Injury in Ecuador (2004-2016). Neuroepidemiology. 2020; 54(1): p. 33-44.
4. Godoy DA, Videtta W, Santa Cruz R, Silva X et al. en representación del Consorcio Latinoamericano de Injuria Cerebral (LABIC). General care in the management of severe traumatic brain injury: Latin American consensus. Med Intensiva (Engl Ed). 2020; 44(8): p. 500-508.
5. Paiva WS, Bezerra DA, Amorim RL, Figueiredo EG, Tavares WM, De Andrade AF, Teixeira MJ. Serum sodium disorders in patients with traumatic brain injury. Ther Clin Risk Manag. 2011; 7: p. 345-9.
6. Chapman SA, Irwin ED, Thunselle M, Ronk A, Reicks P, Curran B, Rangarajan K, Tam H, Beilman GJ. Serum sodium response to hypertonic saline infusion therapy in traumatic brain injury. J Clin Neurosci. 2018; 48: p. 147-152.
7. Rajagopal R, Swaminathan G, Nair S, Joseph M. Hyponatremia in Traumatic Brain Injury: A Practical Management Protocol. World Neurosurgery. 2017; 108: p. 529-533.
8. Harrois A, Anstey JR, van der Jagt M, Taccone FS, Udy AA, Citerio G, Duranteau J, Ichai C, Badenes R, Prowle JR, Ercole A, Oddo M, Schneider A, Wolf S, Helbok R, Nelson DW, Cooper DJ, Bellomo R; TBI Collaborative. Variability in Serum Sodium Concentration and Prognostic Significance in Severe Traumatic Brain Injury: A Multicenter Observational Study. Neurocrit Care. 2021; 34(3): p. 899-907.
9. Vedantam, A., Robertson, C. S., & Gopinath, S. P. Morbidity and mortality associated with hypernatremia in patients with severe traumatic brain injury. Neurosurgical Focus. 2017; 43(5).
10. Dominguez J, Torres S. Niveles de sodio y potasio sérico en pacientes con traumatismo Guayaquil - Ecuador: Universidad Católica Santiago de Guayaquil; 2021.
11. Carney Nancy et al. Guidelines for the Management of Severe Traumatic Brain Injury, Fourth Edition. NEUROSURGERY. 2016; 0(0).
12. Alvarado-Dyer R, Aguilera S, Chesnut RM, Videtta W, Fischer D, Jibaja M, Godoy DA, Garcia RM, Goldenberg FD, Lazaridis C.. Managing Severe Traumatic Brain Injury Across Resource Settings: Latin American Perspectives. 2023. 2023; 12: p. 1-6.
13. Tobi KU, Azeez AL & Agbedia SO. Outcome of traumatic brain injury in the intensive care unit: a five-year review. Southern African Journal of Anaesthesia and Analgesia. 2016; 22(5): p. 135-139.
14. Thurman D, Alverson C, Brown D. Report to Congress: Traumatic Brain Injury in the United States. Washington D.C. : Centers for Disease Control and Prevention, National Center for Injury Prevention and Control.
15. Daugherty J , Sarmiento K, Waltzman D, Xu L. Traumatic Brain Injury–Related Hospitalizations and Deaths in Urban and Rural Counties. Ann Emerg Med. 2022; 79(3): p. 288–296.
16. Tobi, KU, Azeez, AL & Agbedia, SO. Outcome of traumatic brain injury in the intensive care unit: a five-year review. Southern African Journal of Anaesthesia and Analgesia. 2016; 22(5): p. 135-139.
17. Torres Jiménez R, Toctaquiza Silva GR, García Montalvo. Trauma Cráneo-encefálico Grave en la Unidad de Cuidados Intensivos del Hospital Carlos Andrade Marín. Rev. méd. Hosp. José Carrasco Arteaga. 2016; 8(2).
18. Gupte R, Brooks W, Vukas R, Pierce J, Harris J. Sex Differences in Traumatic Brain Injury: What We Know and What We Should Know. J Neurotrauma. 2019; 6(22): p. 3063-3091.
19. National Academies of Sciences, Engineering, and Medicine; Health and Medicine Division; Board on Health Care Services; Board on Health Sciences Policy; Committee on Accelerating Progress in Traumatic Brain Injury Research and Care; Matney C, Bowman K, Be. Traumatic Brain Injury: A Roadmap for Accelerating Progress. Washington (DC): National Academies Press (US); 2022.
20. Bonow RH, Barber J, Temkin NR, Videtta W, Rondina C, Petroni G, Lujan S, Alanis V, La Fuente G, Lavadenz A, Merida R, Jibaja M, Gonzáles L, Falcao A, Romero R, Dikmen S, Pridgeon J, Chesnut RM; Global Neurotrauma Research Group. The Outcome of Severe Traumatic Brain Injury in Latin America. World Neurosurgery. 2018; 111: p. e82-e90.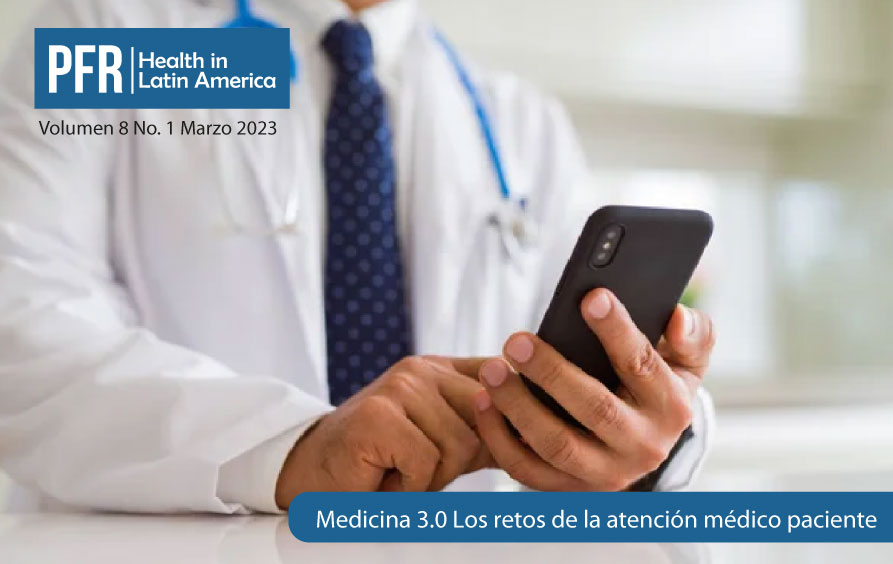 Cómo citar
1.
Troya Altamirano C, Cajas G, Guanotoa D. Caracterización de una serie de casos con Traumatismo Cráneo Encefalico (TCE) atendidos en un hospital rural del Ecuador. PFR [Internet]. 27 de marzo de 2023 [citado 23 de septiembre de 2023];8(1):e-260. Disponible en: https://practicafamiliarrural.org/index.php/pfr/article/view/260
Sección
Artículos Originales
Derechos de autor 2023 Práctica Familiar Rural
Esta obra está bajo licencia internacional
Creative Commons Reconocimiento 4.0
.